Full Service Irrigation Contractors in San Marcos

Your San Marcos sprinkler systems experts are aware of the common problems associated with people's sprinkler systems. We also understand that accidents can happen anytime and anywhere. So, we offer emergency services. For your sprinkler systems in San Marcos, California, feel free to give us a call if you have any issue. Among the numerous sprinkler repair services we offer in San Marcos are the following:



Outdoor Sprinkler Repair and Installation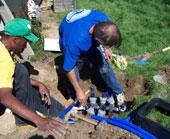 Drainage Installation and Repair


Pressure Related Problems


Installation or Reconfiguration of Controllers


Problems with Leaks and Valves


Pump Station Installation and Repairs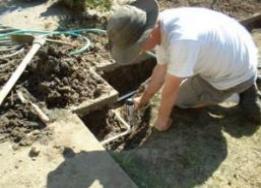 Re-designs and Upgrades


Backflow Devices


Commercial and Residential Inspections


Sprinkler Pop-Up and Rotor Servicing and Repairs


Electrical and Plumbing Issues

---
We Do More Than Just Sprinkler Repair

Sprinkler installation, servicing and repairs are our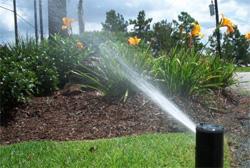 primary areas of operation. We have a team of dependable and highly competent technicians who can deal with all types of broken rotors and valves of all sizes, lateral pipes and wiring-related issues. Apart from this, we repair and re-configure controllers, plan re-routes, do lateral testing, install rain-freeze sensors and pump stations. Modern materials of the best quality are used. These always have a lot of advanced features and are procured from reliable and reputable sources. Starting from minor renovations to heavy commercial installations, your sprinkler repair experts are fully capable of handling every sprinkler problem you may have.

When it comes to San Marcos sprinkler systems, the rotors and pop ups are the most vulnerable parts. The good news is that our highly trained and dependable technicians are fully equipped to deal with these and can undertake all types of maintenance, repair and servicing of the rotors and pop ups.


Proudly Serving North County
If you need fast and affordable sprinkler repair services in San Marcos, Escondido, Vista, Carlsbad, Oceanside, Incinitas, Solana Beach, Del Mar, or Rancho Santa Fe, we've got your back. For service in South Bay, visit Chula Vista Sprinkler Repair. We can also recommend Danville Sprinkler Repair, if you or someone you know ever needs lawn sprinkler service in the SF bay area.