Affordable, Quality Drip Irrigation Services in San Marcos CA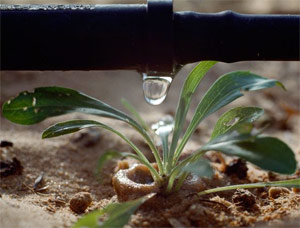 Drip irrigation systems are your ticket to a healthy, happy lawn. Our team of irrigation professionals in San Marcos CA is here to help you with your system, whether you need repairs, installations, modifications, maintenance…or even just advice.
If you want a new irrigation system, or if your system has a problem that needs solving, we're here to help.
For a free on-site inspection and estimate, call 760-871-4007.
How We Keep Your Lawn Healthy and Happy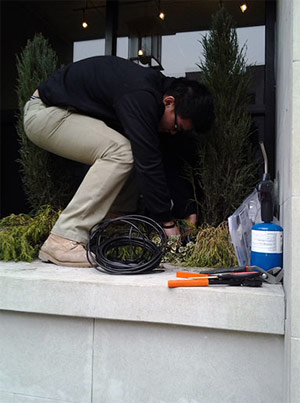 Drip irrigation systems are perfect for gardens, yards, lawns, and large landscapes. Whether you want to keep your home's yard lush and green throughout the season or whether you need a system that covers acres of landscaping, we're here to help.
Here's what we do for our clients:
We'll install a drip irrigation system or sprinkler system for you.
A trained and experienced technician will survey your property and offer the best solution for your landscape and your budget. Our team members will provide suggestions regarding equipment manufacturers, system layout, maintenance, timing, and more. We'll offer a cost estimate and a timeframe. Once we get your go-ahead, your system will be installed and you'll enjoy all the benefits a drip system has to offer.
We'll keep your system tuned and maintained.
Even the best brands can run into problems. Parts get worn out. And accidents happen. We've seen it all and we can fix it all…from small leaks to major floods. And we're familiar with every brand on the market, from Toro to Rain Bird, Raindrip, and more. To keep the repairman away, it's usually a good idea to keep your system well-maintained. Ask us about our regular maintenance plans.
We'll upgrade or modify your system.
Added a new garden? Got some new plants you'd like to get watered? Or perhaps you're finally getting around to that landscaping project? When you need to modify your system, upgrade parts, or expand your coverage area, give us a call. Our team has the experience, knowledge, and training to give you the best quality at the best prices. To set up an appointment with a technician, call 760-871-4007 today.
We Give You the Best Bang for Your Buck
A drip irrigation system is supposed to save you money. So installing and repairing them shouldn't cost an arm and a leg. Give us a call and we'll give you top quality services at affordable rates.
We are very strict about who we hire. Our team is made up of professional, trained technicians. Every single one has worked on landscapes and lawns in and around San Marcos CA for years. They all have years of experience installing and repairing drip irrigation systems, sprinkler systems, and other landscaping projects. And their top priority is delivering the highest quality work in the shortest time possible.
Your satisfaction is our priority – not just because happy clients are good for business. Yes, we know that great relationships are the foundation of great business. But we do a great job because we pride ourselves in a job well done. Every member of our team has a strong work ethic and is determined to deliver top quality results. To set up an appointment, call 760-871-4007 today.